Two Nights In Pram Pram
I visited Pram Pram again after some years and this time I went in for the soft life experience.
TRAVEL CITY GUIDE
On another pitching adventure, I landed myself a complimentary two nights stay at Nshornaa Villa and I must say it has been one of my favourites highlights of the year. I promised to share the experience on all my digital platforms; YouTube, Instagram, Twitter and blog for you to catch up on all my adventures. I bet you after reading this blog, Nshornaa Villa would be your next destination to visit.
How to get there,
Finding your way to the Villa is something you shouldn't worry about. The villa itself is an Airbnb and the host shares the exact location with you. All you need to do is open the link in your Google Maps and navigate there. If you're travelling via public transport, lookout for a vehicle that takes you to Ningo or Pram Pram. Once you get past the Pram Pram junction, you're not far from the destination. The community is chill, not so busy and you can find almost anything you need.
What does the Villa look like?
The Villa comes with 3 bedrooms that can accommodate up to 6 people, 2 on each bed. The master bedroom is a whole hideout in itself and there are 2 extra rooms downstairs. One of the rooms has a bunked bed and the other a large comfy bed for two. If you're a family or squad of about 5 or 6 in number, I will recommend this haven to you. I shared a video on my youtube with extra details about the space.
Aside from the indoor splendours of the property, I had my own private beach. Because the sea was stormy on those two days, we didn't get much beach time. If you're weary of being inside and need to chase the wind, there's a beach volley court right outside the door.
The poolside, the master bedroom and balcony, and the lounging on the porch will be my favourite features of the villa. Apart from all of this, the home has exotic animals just behind it. Peacocks, tortoises, pigeons, exotic hens, ducks, and a plethora of other fascinating creatures will greet you!
How much does it go for?
The villa goes for $400 on weekdays and $450 on weekends. Paying this fee alone can be financially exhausting and it will be best to share! All the same, the space and experience are worth the price.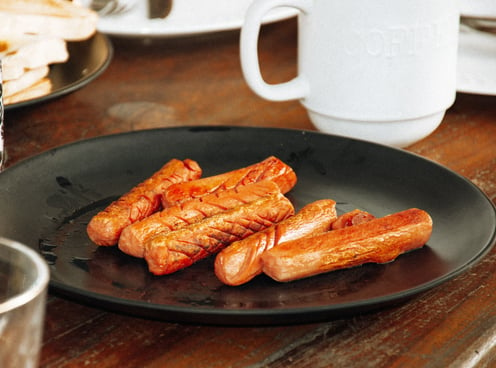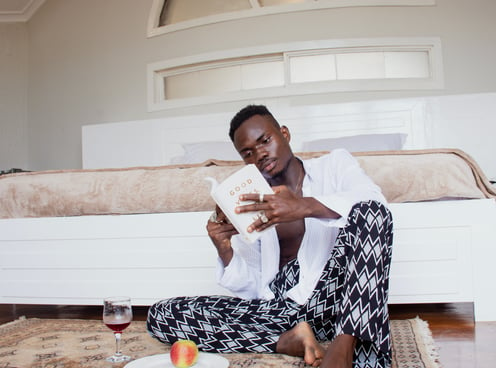 What to carry there.
Nshornaa Villa is well furnished and the only thing you need is groceries and ingredients for cooking. If you prefer eating out, you'd have to go out to town (approx 8 mins drive from the villa). Pro-tip, don't go alone, the space can take up to 6 people and you all could contribute to your stay. I was in the company of Nuerkie and Pascal who are my very good friends from Instagram and we had an incredible time!
Final thoughts about Nshornaa Villa.
I was thinking out loud on the fact that sometimes you just need to take yourself somewhere, faraway to rest, unplug totally, rejuvenate and just have a good time. Personally, I had a very good time. The air and breeze in Pram Pram were so good and relaxing that it takes you away to adventure land (giggles).
I hope I've covered everything about this space. I'm on the lookout for another gem. Just in case you know of any, shout it out and we might go check it out together!
All the same, thanks for reading and I can't wait to share my next adventure. If you need any inquiries, hit me up @kofigramm on all socials!